Chris Davies
Chartered Financial Planner / Investment Director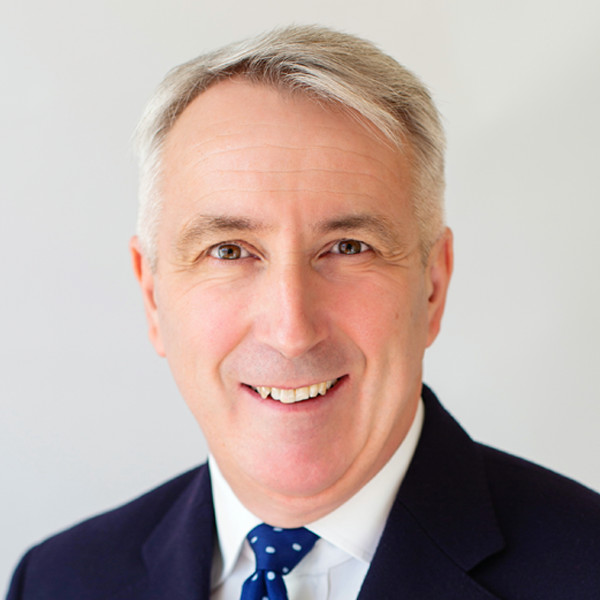 Biography
Chris is a Chartered Independent Financial Planner and leads the investment team. Chris is responsible for the financial planning advice to our private and corporate clients.
Supported by the Estate Capital team, Chris provides well researched and personally relevant guidance across the whole area of wealth management, investment advice, retirement and estate planning.
Chris is a chartered financial planner, one of only a small number in Wales. He specialises in the area of investment management, retirement planning and estate planning.
Chris is also the managing director of Estate Capital having founded the firm in 2003. Prior to setting up Estate Capital he worked for two major national insurance companies for fourteen years. Most of his career has been spent advising clients on the most suitable options for pension, savings and investment. It is his knowledge and experience of the pensions and investment market that helps us deliver a first class service to our private and corporate clients.
Chris leads the investment team and takes responsibility for the research, selection, publication and performance of the nine "in house" investment portfolios and has done so since their inception in 2004.
We are now in our fifteenth year of running investment portfolios and currently manage £215 million on behalf of our clients.
Chris is responsible for our updates on investment markets. He is responsible for the research and publication of our Investment Outlook Reports and contributes to our blog page.
Key Qualifications
Chartered Financial Planner
Chartered Insurance Institute (CII) Advanced Diploma in Financial Planning (APFS)
Chartered Insurance Institute (CII) Advanced Diploma in Pension Planning
Chartered Insurance Institute (CII) Advanced Diploma in Investment Planning
Chartered Insurance Institute (CII) Certificate in Discretionary Investment Management
Member of the Personal Finance Society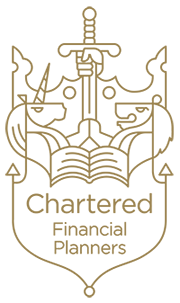 What our clients say about Chris Davies - Chartered Financial Planner.
Chris has managed all of our investment and personal pension portfolios, providing us with us with straight and honest advice – his product knowledge is second to none and Chris explains his investment recommendations in a clear and easy-to-understand way. Regular reviews and re-balancing of our investments means we know exactly where we are in terms of our investments. We really appreciate the personal service we receive and know that our financial affairs are being taken of by someone we trust implicitly.
Keith and Jenny
The best thing about Estate Capital is the personal attention. Every year since I first used the company Chris has arranged a meeting to discuss my assets and income, level of preferred risk etc (a considerable difference from my previous adviser who only got in touch three times in ten years, the last time being when I received an inheritance). Furthermore, now I'm getting on in years he's telling me to spend more rather than invest more, advice which doesn't, after all, increase his commission. I think it's a sign he has my best interests at heart!.
Jacob
We first trusted Estate Capital to manage our financial affairs in 2012. Ever since then we have felt secure in the knowledge that our investments are being managed with expertise and attention to detail. Chris and his team are always there for us, either on the phone or email, but usually in face-to-face regular meetings to update us on our portfolio. We have no hesitation whatsoever in recommending our 'financial friends', Estate Capital, to anyone looking for a secure financial future.
Paul and Clive
Chris has looked after us financially for many years. He is a knowledgeable and professional adviser. I would highly recommend Estate Capital as they truly care about us financially and personally. Having played rugby for a career and playing for the British Lions, which is the pinnacle of my career, Estate Capital being in the top 100 Financial Adviser Firms for 2018 is like being a British Lion. Well done.
Barry
We have always found Estate Capital very professional and easy to approach on all subjects. Every year we have a review with Chris and work through the previous year's performance. Generally speaking, Estate Capital have performed to expectation and quite often exceed expectation.
Heather
Chris undertakes a very comprehensive and holistic assessment of my financial situation and requirements. He gives balanced and honest advice. He has got an excellent team who are very helpful.
Pardeep
Chris has been advising and providing financial guidance for myself and my wife since 2003. We are both retired and have started to realise the investments Chris has created for us. We're pleased with his knowledge and insight and have no hesitation in recommending Chris and Estate Capital.
Duncan and Margaret
Estate Capital are professional, experienced and considered, and I find them comfortable to deal with. I have previously avoided stock market exposure, but have been plunged into a situation where I have no alternative but to get involved. Chris has been patient while I made this transition, explaining each step fully and enthusiastically – maybe several times. The funds offered are well researched both individually and through programmed analysis, and this, together with Chris's experience and shrewd judgement, should offer sound strategies for the future.
Mary
I've been a client of Estate Capital for a number of years and can honestly say they have been a pleasure to work with. Chris and his team have worked tirelessly to strive for my financial goals. With regards to my investments, ISAs, pensions, savings etc, there are dedicated members of the team that specialise in each area, and I have a periodical 6 monthly review of all my investments which falls in line with my aptitude to risk assessment. All in all, I'm very happy.
Anthony
I can highly recommend Estate Capital as a financial investment advising company. I have used Chris and team for the last 15 years and I have had nothing but positive results from their advice. They work hard to make sure your money is working hard and being placed in the right markets to ensure continuous financial growth on your investments, which is reassuring and essential during the tumultuous market we see ourselves in today!
Justin