So far market fears of a Trump administration have been overplayed just like we experienced with Brexit
Speaking at a rally in Pennsylvania, the new President-elect of the United States announced that "On November 8th we are going to do something so special – it will be called Brexit plus, plus, plus."  Good to his word, the populist trend that began in June with the surprise UK referendum has now delivered Trump and the Republican Party both the US presidency and control of Capitol Hill.
While there are clear differences between our Referendum and the US Presidential Elections, both events involve anger about the impact of globalisation, the promotion of protectionist and populist solutions and a rejection of the political establishment.
Much as in the UK, high turnout (especially among older voters) and a near complete dominance of the rural vote allowed Trump to capture not only the key swing states of Florida, North Carolina and Ohio but also to breach the Democratic 'firewall' in Pennsylvania and even Wisconsin (a state that hasn't voted Republican since Ronald Reagan's victory in 1984).
Trump fought a campaign that was light on policy details but heavy on attack strategies and extreme language. No-one therefore really knows what his presidency will involve.  Trump built a large part of his campaign on the theme of 'Making America Great Again', repatriating lost jobs, protecting markets and criticising existing US trade deals, most notable the North America Free Trade Agreement (NAFTA) between Canada, the USA and Mexico.
Given Trump's lack of governing experience and outsider status, his election will indeed mean far more uncertainty about the future direction of US policy than Hilary Clinton. World stock markets do not like uncertainty and after initially falling on the shock of the result, all recovered and actually gained ground. The US$ strengthened against safe haven currencies while the pound improved against the US$.
Trump is a businessman with no personal ties to any heads of state or global institutions. As a result, international policy uncertainty will certainly rise.  Domestic appointments will be equally uncertain; the new administration will likely include few establishment names.  The Presidents nominations to the Supreme Court will be critical for the style and tone of the American Judiciary and it is quite conceivable that there will be a replacement for Janet Yellen as head of the Federal Reserve when her first term expires in February 2018.
Obama's policy legacy may also be unpicked piece by piece. This includes the Affordable Care Act (ObamaCare), the proposed Trans-Pacific Trade Deal, the Iranian Nuclear deal and even the Paris accord on climate change.  There will also be concerns over a wider protectionist agenda that impacts NAFTA members and the labelling of China as a currency manipulator.
There is some uncertainty as to whether Trump's rhetoric on trade and protectionism are actually enacted when he is confronted with the reality of office. But if President Trump were to risk imposing high trade tariffs on imported goods from the likes of China and Mexico it would risk a 'beggar thy neighbour' tariff war that would reduce world trade and economic growth. If protectionism was to be accompanied by any anti-immigration policy this could further hit productivity and growth.
There are some positive implications to the UK, Mr Trump supported Brexit and has stated he will want to sign a trade deal with the UK. With Britain going through its Brexit negotiations during a Trump Presidency this could be very helpful with Britain at the front of the USA queue.
One policy theme Mr Trump did promote was a reduction in US corporation taxes from 35% to 15% and roll back business regulation. He also promoted US$600bn of federal spending on infrastructure. It is widely accepted that US roads, rail, bridges and internet connections are not as good as they should be. While protectionism may weaken the economy a major infrastructure spending programme would support it. Mr Trump is expected to be business friendly and that is why markets are responding more positively that some commentators expected. So far market fears of a Trump administration have been overplayed just like we have experienced with Brexit.
The American economy added 161,000 new jobs in October with average wage growth rising too. This is helping to pick up household spending but US inflation remains steady below the Feds 2% target even if other measures of inflation are rising. This can allow the Fed to be patient with interest rate rises and if need be hold back on any further interest rate rises.
Most economists expect Janet Yellen to announce a raise in Federal interest rates despite some recent weakening US growth. It is seen that a rate rise is as much about the dampening of inflationary pressure due to the steadily improving job numbers as it is about the Fed's credibility to act. Donald Trump has heavily criticised the Federal Reserve for keeping interest rates low and creating a "false economy".  This may also put pressure on the Federal Open Markets Committee (FOMC) to act in December.
The Fed does want to get ahead of the inflationary pressure curve and return America to normalised economics. If rates do rise then there will be an impact on business around the world meaning a recalibration of borrowing costs and rising bond yields. This will likely effect emerging markets the most.
---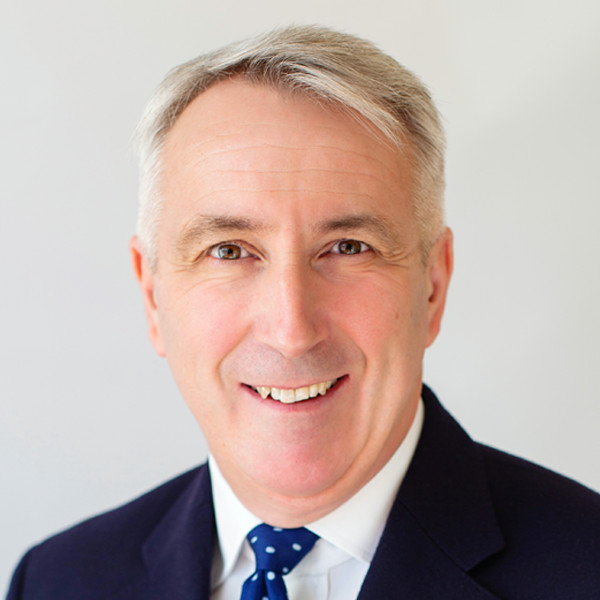 Chris Davies
Chartered Financial Adviser
Chris is a Chartered Independent Financial Adviser and leads the investment team.