A hard affair?
Thursday, August 23, 2018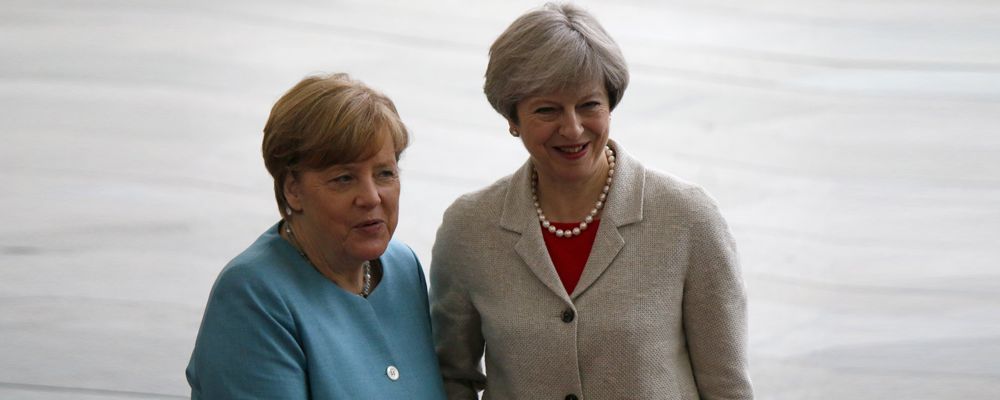 Our last blog post and newsletter entitled 'A Soft Affair' was written soon after Prime Minister Teresa May published her governments negotiating position with the EU over Brexit. Since the publication of the so called 'Chequers Agreement' there has been much praise and criticism from both sides of the Brexit divide.
A great frustration for many interested parties is that our media coverage of Brexit has predominantly been delivered through the use of personality politics, concentrating on fundamental disagreements and has failed to inform the public on where the country is placed to adapt to major change or our ability to succeed.
Many see the Chequers Agreement as an evolutionary approach to Brexit, one that could get through parliament while others will see it as a betrayal of Brexit with many unattractive restrictions placed upon the UK. For this reason it does now seem that the chances of the Chequers Agreement being rejected have increased and due to this development, both sides of the argument are showing no signs of softening and in fact are becoming more entrenched. The Conservative Party civil war and ineptitude in Government is not helping the country. No wonder Michel Barnier is having an easy time.
Under the Chequers Agreement, the UK would sign up to a common rule book and therefore shadow EU regulation. The UK would re-take our seat at the World Trade Organisation (WTO) but having to follow EU standards would, for example, prevent the UK from accommodating American agricultural products produced under different standards. The UK could strike deals outside the EU but the deals would have to comply with EU regulation.
The alternative proposal to the Chequers Agreement being put forward by former Brexit Minister David Davis is the so called Canada Plus deal. This proposal is not government policy. Canada Plus proposes that the UK agree with the EU to recognise one another's regulations as sufficient to ensure smooth cross border trade. The UK would leave the EU custom union and avoid a common rule book so there would be no restrictions on negotiating full free trade deals with the EU and other countries. This is seen as the dividend of Brexit.
As the recent chances of a No deal have grown so the value of sterling has fallen. The pound has suffered six consecutive weeks of losses against the dollar – its worst run since 2014. The pound currently stands at US$1.29 down from US$1.34 in early June. The lowering of the value of sterling since the EU referendum in June 2016 has however benefited British manufacturing. British exports are more attractive which has aided stock market valuations. Greater export levels should improve our net trades and GDP growth. Despite the devaluation in sterling and the favourable conditions for export trade, there is evidence that some UK companies have cut back on new investment due to uncertainties over Brexit. This is particularly true in the automotive and aerospace industries where a No deal will have a disruptive impact.
The government which has for long been criticised for not doing enough to prepare the country for the possibility of a No deal has today started publishing a series of advice papers to both business and households on how to cope with a hard Brexit. One conclusion is that in the short term a No deal Brexit is likely to be disorderly, particularly around supply chains, exports and imports and migrant labour.
The expectations in some quarters is that due to Britain having well established business systems, logistics and regulation so closely aligned to the EU that any Brexit process would be simple and that over a two year transitional or implementation period the two parties could agree a comprehensive free trade agreement. This is what could and should happen but without an exit deal this scenario fails. Without agreement there will be no agreement on the £40 billion divorce payment, no agreement over the rights of UK citizens in the EU and no agreement over the Irish border.
Hard-line Brexiteers argue that trading on World Trade Organisation (WTO) rules and keeping our borders open to trade will be sufficient to resolve the problems over the free movement of goods.
A unilateral declaration of Britain being a free trade nation without agreed reciprocal agreements would not work as the EU still have to charge tariffs on UK imports due to WTO rules on non-discrimination. EU goods will be cheaper in the UK and British goods more expensive in the EU. If we were to close or restrict our borders in order to protect UK farming, even for a short period, would cause food shortages as 50% of our food comes from overseas with 40% coming from the EU.
As an example, the UK imports 10,000 containers of food from the EU each day. If we left with No deal, frictionless trade based upon common regulations and standards would end and be replaced by a regime of inspection and certification that we are clearly not currently equipped to carry out. Export and import delays would be considerable, partially affecting fresh food. European supply chain efficiency is based upon frictionless trade that allows 'just in time' delivery.
The UK would fall out of pan EU regulation over air safety, medicines, vehicle safety and food standards to name a few, without time to create regulations of our own that other countries will immediately recognise.
The sheer scale of these issues alone makes it obvious that such a scenario needs to be avoided and for this reason crashing out of the EU without a deal remains highly unlikely. It is simply not in anyone's interest. We expect that after11th hour brinkmanship we will arrive at a negotiated settlement between the UK and EU. The deal may not satisfy either extremes of the Brexit divide but would establish a customs relationship with the EU and one that allows the UK to negotiate free trade agreements across the world.
As the world's second largest services exporter particularly in areas such as education, life sciences, technology and financial services it is not surprising that 30% of UK GDP comes from exports. The UK currently sells £620bn of good or services to other countries each year. This could be further increased with new markets opening.
When we read about the worst scenarios of planes not taking off, freight lorries parked for 30 miles on the M20 in Kent, or that stores run out of food – it is worth remembering that the UK imported £270bn of goods from the EU last year while we exported £164bn. Of the £270bn imports, £70bn was from Germany alone, which is about the same as Germany exports to both the USA and China combined. German business will not want Angela Merkel lose their best customer.
We will of course be monitoring the situation. If there is no deal and a hard Brexit is the result, market confidence in the UK will be affected; sterling will take a further hard hit and initially so will the stock market. But remember, after the EU Referendum a falling pound aided a significant stock market rally. This time however the issues of market maturity and global slowdown may not be so kind to support such a rebound.
---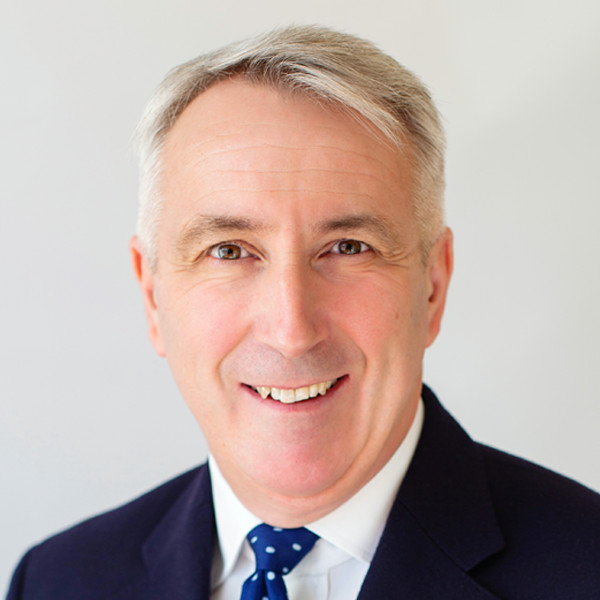 Chris Davies
Chartered Financial Adviser
Chris is a Chartered Independent Financial Adviser and leads the investment team.