Investment Outlook
Understand some of the rationale behind our investment selections. We pride ourselves on the level of research we undertake when selecting investments for the Estate Capital portfolios.

The Estate Capital Investment Portfolios
The Estate Capital Investment Portfolios are refreshed every six months. At these reviews we test the asset allocation for each portfolio using a portfolio modelling tool powered by research from actuaries Willis Towers Watson and investment data from Financial Express and Morning Star. We also review our investment fund selections that make up the portfolios. The justification for our portfolio selections is found in our Investment Outlook report that accompanies each edition of our portfolios.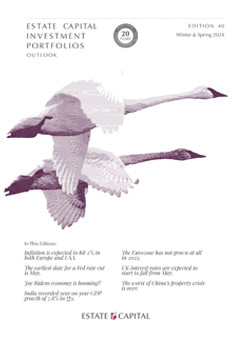 Investment Outlook Brochure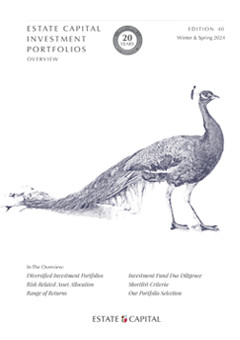 Investment Overview Brochure
Investment Outlook Archive
Investment Overview Archive
Call 01792 477763 today or contact us and we'll take the time to understand your financial objectives before recommending a portfolio that's right for you.