President Xi Jinping is facing some major problems.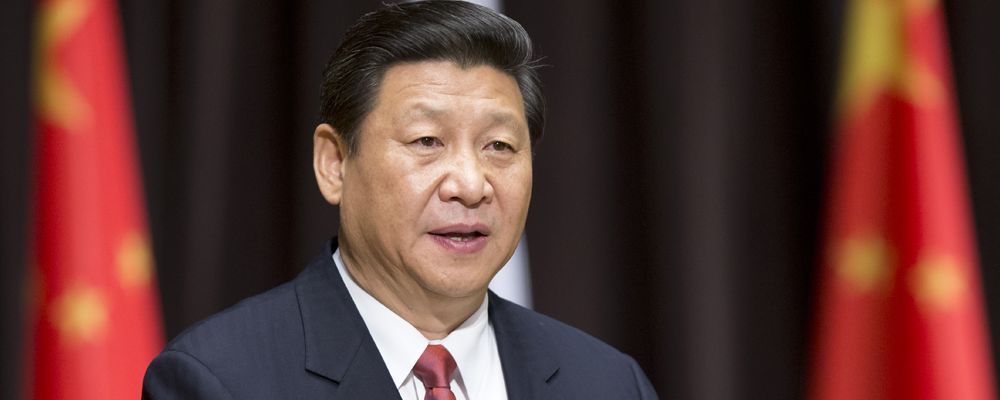 President Xi Jinping is expecting the 20th Chinese Communist Party Congress held in October this year to grant him another 5 years as President of China. He is therefore determined that all goes well in the run up to such a coronation. He is however facing some major problems.
China's zero covid policy is forcing both regions and major cities into long and heavy-handed lock downs, the Sinovac vaccination programme has not worked that well amongst the elderly who remain in their majority unvaccinated. Still 40% of Chinese over age 60 have not been fully vaccinated and these are their most vulnerable citizens. The slowing Chinese economy and China's association with Russia are additional concerns.
Xi has placed 43 Chinese cities that between them produce 40% of all of China's GDP in some form of lockdown at a time when the West is ending Covid protocols as their vaccination programmes have proved to work. There does not seem to be any reversal or easing of the zero covid policy because Xi is trapped in a failed policy that state television portray as a great success in the same way that Russian television praises Putin and the special operations in Ukraine as a great success. The Chinese equivalent of the UK Covid Task Force called the zero covid policy 'An insurance for 1.4 billion people'. No mention was made of the fact that the state has failed to fully vaccinate the mass population and in particular its most vulnerable.
While the rest of the world seems to have moved on due to vaccination programmes, China is stuck back in 2020. Shenzhen started its lockdown in January and Shanghai in March. This resulted in a total lockdown with travel restrictions, a strict quarantine regime, mass testing and the closure of offices, schools and factories.
300 people per day died of Covid in Hong Kong alone in March. The figures for the whole of China are not available but could be twenty times higher at 6000 deaths per day.
The 24 million citizens of Shanghai are now in their 6th week of lockdown. Shanghai is the world's busiest port and this lockdown have affected shipping and supply. While in Beijing, the news of 400 new covid cases recorded has resulted in panic buying as people fear the same. The Beijing authorities have banned access to public places without proof of a negative test with 22 million residents having undergone three rounds of mandatory tests. The authorities in Beijing have reopened a mass coronavirus isolation centre, the latest in a raft of measures to try to stave off a citywide lockdown. The move to start using the recently constructed Xiaotangshan relief hospital, which has more than 1,000 beds, appears to be aimed at avoiding the fate of Shanghai.
These mass lockdowns are impacting on consumer confidence, corporate profits and GDP growth. £40bn was lost off the value of FTSE 100 companies on 26th April as it fell 1.9% due to the concerns over the Chinese zero covid policy. Economists are asserting that China may be in recession. The fall off in Chinese demand saw the price for crude oil fall below US$100pb as cities and factories have been shut down for weeks. This will have the knock-on impact on manufacturing and shipping causing further inflationary goods shortages in the West. Currently 5% of all global container shipping are stuck in a Chinese port.
Lockdown have hurt the economy and Chinese stock markets as you cannot make microchips, cars or phones working from home. When omicron hit, China was under prepared, too arrogant to purchase western vaccines and too slow to vaccinate the elderly.
As Chinese GDP growth is published by the Chinese authorities and is prone to manipulation, western economists tend to run their own proxies for Chinese GDP growth. They measure activities such as long-distance travel apps, new house building and construction machinery sales as examples. Under such proxies, China's economy is similar in size as it was in 2019 while the US economy has grown significantly over the same period. Very few may have predicted this after the remarkable recovery China made initially from Covid in 2020. Beijing has targeted GDP growth of 5.5% this year. Chinese analysts think this to be more likely to be under 4% given that major cities are in lockdown.
The good news that the combination of lockdown and mass vaccinations do work and Shenzhen, the country's tech hub is now fully re-open. Shanghai will follow and Beijing may avoid a full lockdown. By Q3 these lockdowns will be over and China back open and productive again.
The gap between US and Chinese GDP has widened with the USA at US$20,937bn and China at US£14,723bn. The desire for China to overtake the US as the worlds largest economy has taken a step backwards. With the Chinese workforce shrinking by 3 million a year due to their population demographics they will also struggle to close this gap.
China is now planning a large-scale fiscal stimulus to offset the impact of the lockdowns in their major cities. It is very difficult for an economy in lockdown to grow with factories and ports closed. Unlike the West, China is not planning to raise interest rates. Chinese inflation is 1.5% and interest rates are 3.7% and more likely to fall than rise. This is a very different picture than in the West.
President Xi has now promised an 'all out' spending spree on infrastructure, railways, ports, airports, roads energy and water projects. Xi wishes to ramp up construction on a range of projects to stimulate growth. This is a reversal of policy from tightening an over heated economy to now one of relaxing credit controls, tax cuts and State investment. All of this new activity should support Chinese equities.
President Xi is right to support the economy but heavy stimulus may lead to a boom bust model. He will need to resolve the covid problems and the use of external vaccines may help as they have in the West. China may also wish to reset its orbit and start working with the West to build a more stable economic model for the world.
---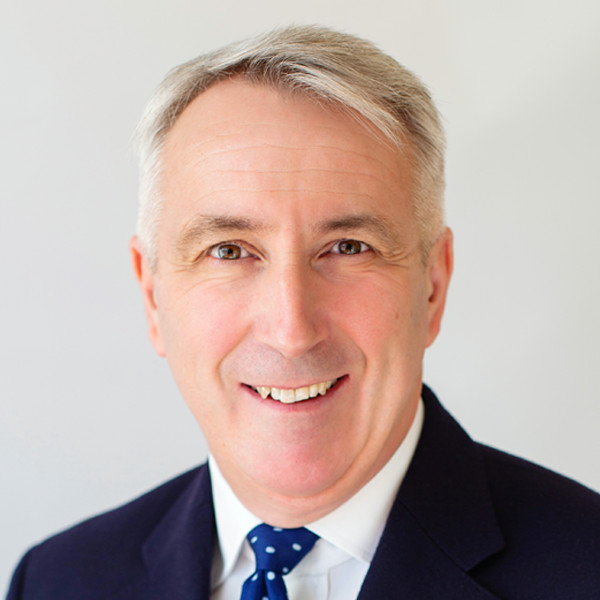 Chris Davies
Chartered Financial Adviser
Chris is a Chartered Independent Financial Adviser and leads the investment team.
Our Contacts
Estate Capital Financial Management
7 Uplands Crescent,
Swansea, South Wales,
SA2 0PA.
Tel:
01792 477763